Welcome to the Toronto Brothers website
Toronto Brothers Dr. Ashwin Iyer and Dr. Rohin Iyer are serious performers of Carnatic Music based in Canada. The brothers are All India Radio graded artists, with deep roots to the classical arts. Both Ashwin and Rohin are based out of Alberta and Ontario, respectively but had their roots in Toronto, ON. Both are striving to make Carnatic music a mainstream phenomenon and welcome the opportunity to present and collaborate on this ancient art form with local and international musicians. Read more here
Primer: What is Carnatic Music?
Blog
Sept 10, 2021
Watch our latest promo video for our upcoming concert on Facebook here: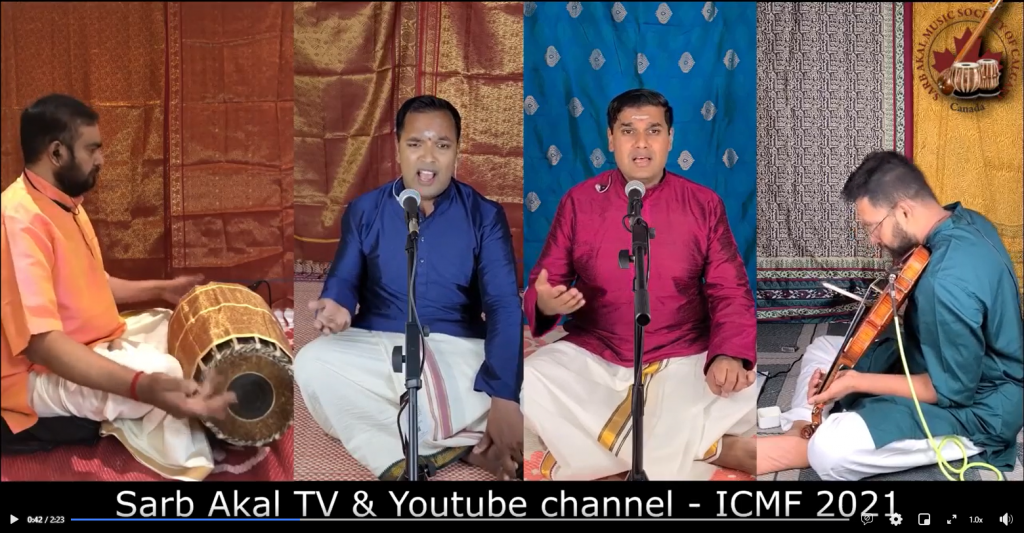 Promo Video URL on Facebook: https://www.facebook.com/100008488050057/videos/2995747753980249/
Event URL on Facebook:
Aug 30, 2021
Upcoming Concert – Sarb Akal Presents Toronto Brothers in Concert, see flyer below!
This concert was recorded remotely during the COVID-19 pandemic. All artists recorded their portions from their homes in separate takes and the videos were combined using software, adding to the challenge of this concert. How did we synchronize our music with that of our accompanists, including accompaniments and manodharma/improvisational parts? Watch on September 18/19, 2021 to find out!
Date: September 18, 2021 North America time/ September 19, 2021 India time
Time: 7:30pm MDT, 9:30pm EDT, 7:00 am IST
Vocal: Toronto Brothers Shri Ashwin Iyer and Shri Rohin Iyer
Violin: Shri Kaushik Sivaramakrishnan
Mridangam: Toronto Shri B. Gowrishanker
URL – Sarb Akal TV YouTube Channel